ML1856
A colour to suit each and every writer, the ML1856 celebrates our history with a delicately designed pen in a selection of colours. Owning an ML1856 will turn heads no matter where you write! Choose your model from a range of 7 designs, Northern Lights, Molten Lava, Turquoise Ocean, Purple Mist, Oyster, Red Storm and Midnight.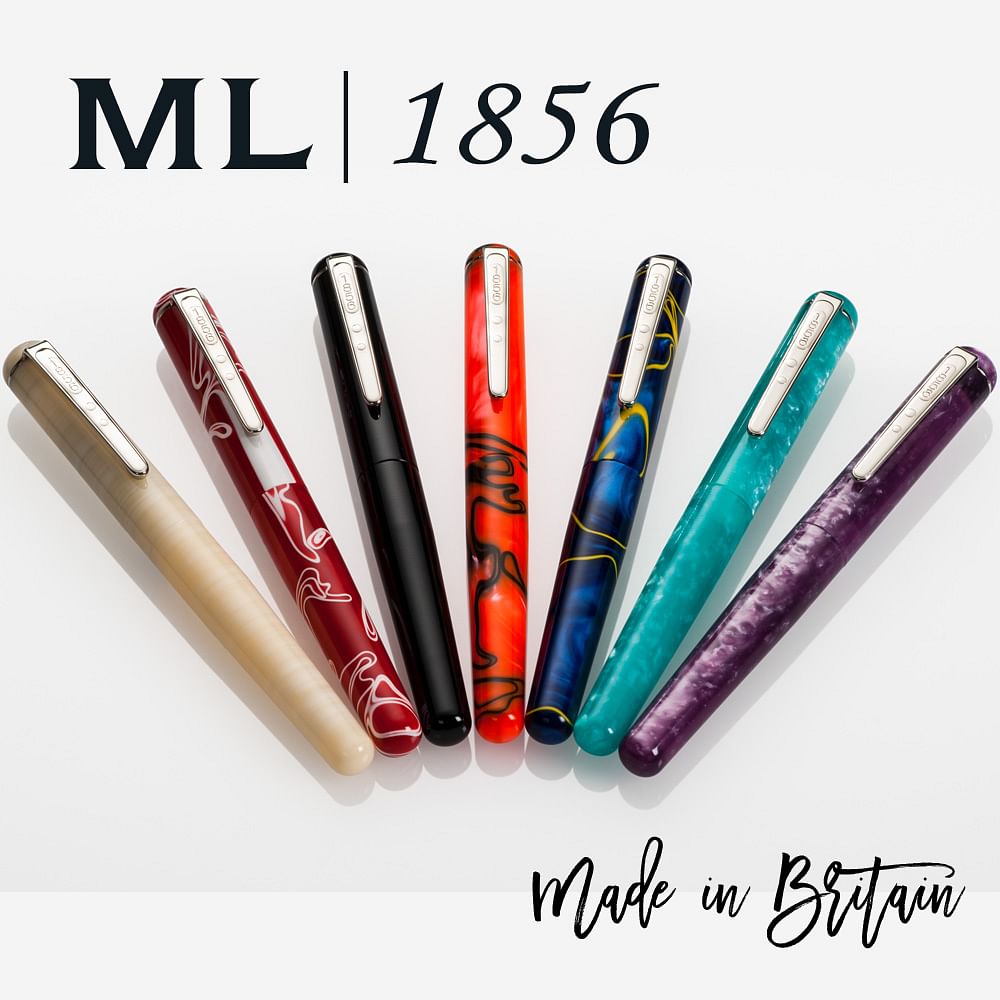 Industry experts since 1856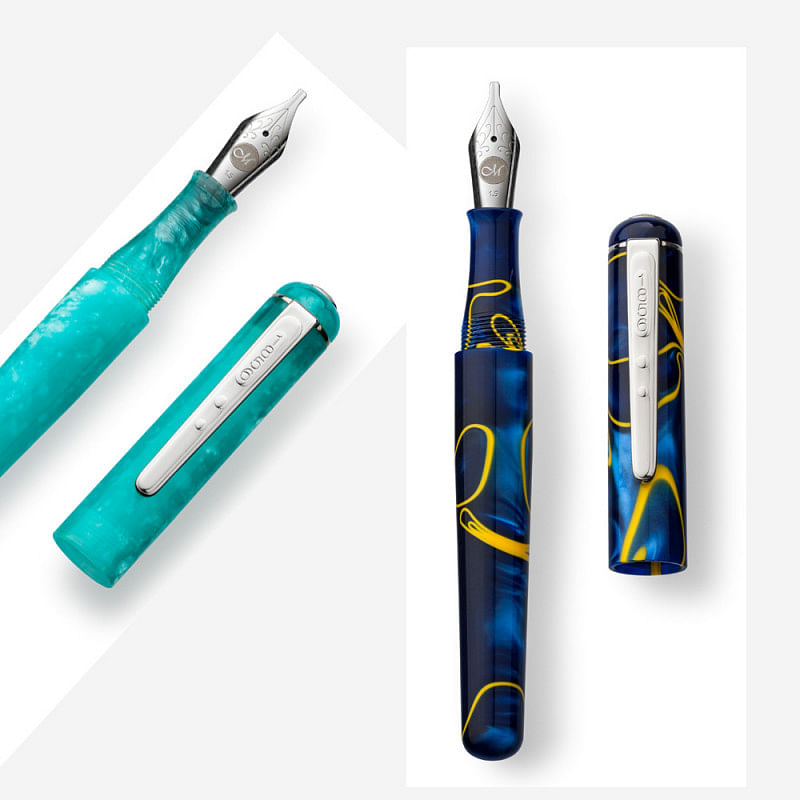 ML1856 TURQUOISE OCEAN & NORTHERN LIGHTS

Inspired by the turquoise waters of the worlds oceans, the ML1856 Turquoise Ocean's pearlescent resins reflect differently in changing lights. Whilst the ML1856 Northern Lights is the perfect example of a modern day fountain pen made to last from luxurious British craftsmanship. A fountain pen which will last a lifetime.
ML1856 MIDNIGHT

Combine a timeless black body with a expertly created nib for perfect writing every time.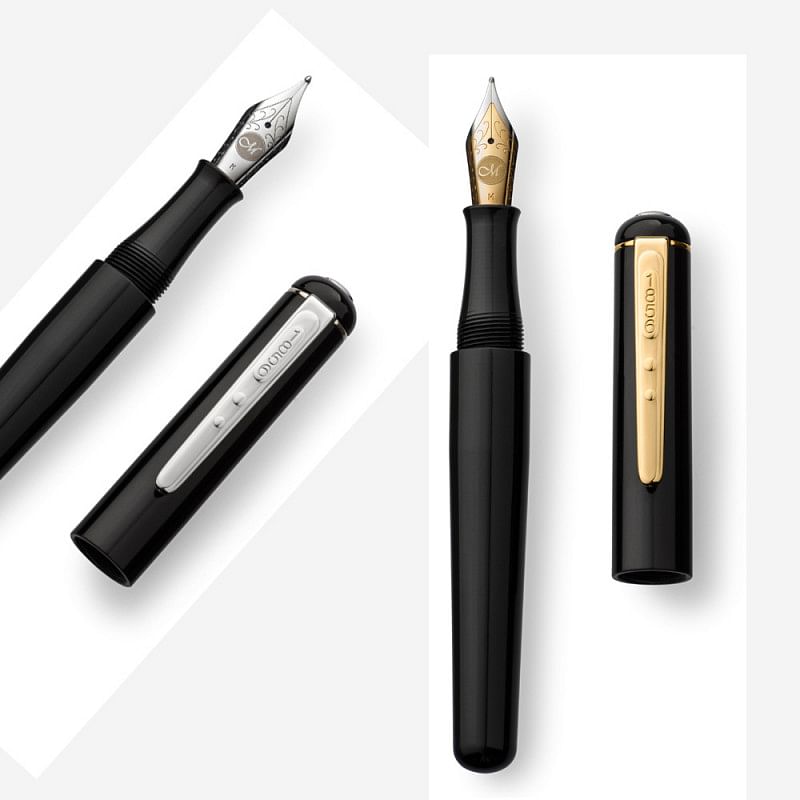 ML1856 PURPLE MIST & MOLTEN LAVA

Handmade from the finest Italian resins. The unique designs of Purple Mist and Molten Lava combine years of heritage with inspiring design to create the perfect writing instrument.
ML1856 RED STORM & OYSTER

Timeless designs are brought to life with the ML1856. Red Storm, a pen inspired by the red sand storms of the Sahara coupled with modern day design. Whilst Oyster brings together contemporary penmanship and elegance to create a delightful writing experience.