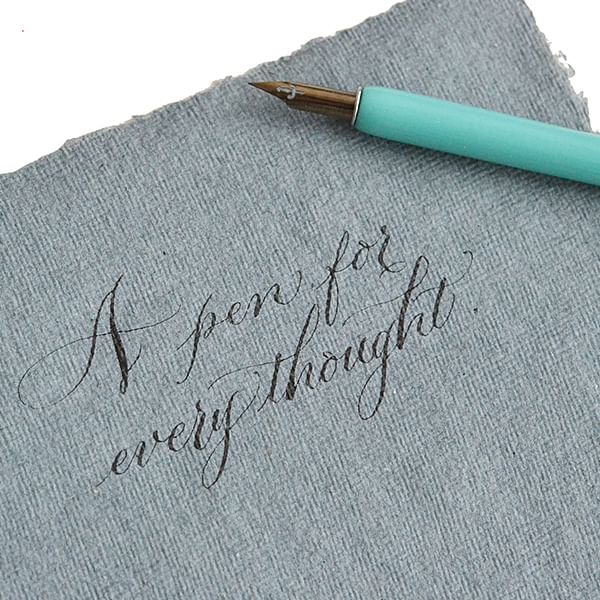 A Potato. Washing up liquid. A Lighter. A Toothbrush. Some might say that this is a rather random list. And we would have to agree.
It is also a very useful shopping list if you're wanting to experiment with 'cleaning' your Manuscript nibs. Sure, your nibs look 'clean' when you buy them. But if you're struggling to get a smooth flow of ink it maybe because of an oily (but important) residue left over from our exacting manufacturing processes.
Due to the very nature of many nibs being made from steel they can rust if we as Manufacturers do not properly coat the nibs for finishing and storage. Manuscript's Leonardt nibs are dipped in various finishes which in turn leave an invisible residue on the nibs which can interfere with the flow on ink.
So if you're having problem with ink flow the solutions to removing that residue are simple. A potato. Washing Up Liquid. A Lighter. Or a Toothbrush and toothpaste. You don't need ALL the shopping list. Just one of these items will sort your nibs out so they are primed for continuous ink flow.
Read on and decide which methods you want to try out…
...
Read More »